Art Cleaning And Restoration
Age has its way of diminishing the color and brightness of artwork. Generally, this aging is associated with the environment in which the art has been displayed. Dust, the chemicals from smoke, either from tobacco products or fireplaces, all serve to conceal the true beauty of many pieces of artwork. We have seen art brought into our shop for cleaning covered with soot from candles and oil lamps. This is a common problem for antique artwork. In many cases, artwork can be cleaned to reveal the brightness of the original work.
Cleaning is done by our professionals who have many years experience. Original oils take time to clean, but the procedure will reveal a hidden beauty. We will be happy to address any issues you may have regarding the cleaning of your artwork. If the artwork is damaged, we offer a number of services designed to restore it. Examples of cleaning are displayed below.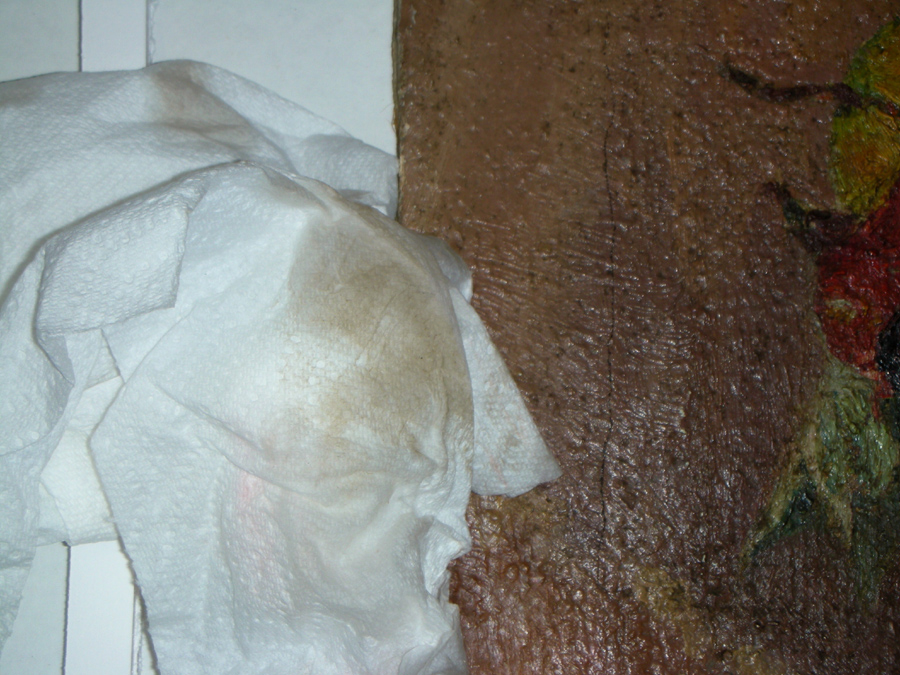 Covering an old oil painting is the accumulation of grit, smoke, dust, and other pollutants from the environment. Cleaning by our professionals is the first step towards uncovering the beauty of an old oil painting. Click on the image for more detail.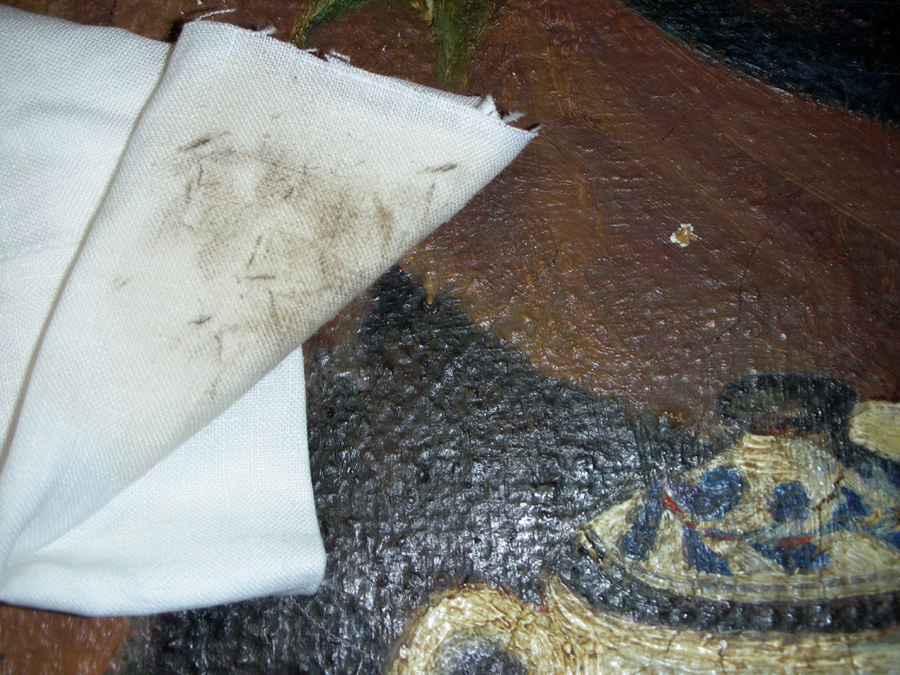 Additional cleaning removes more grime covering the painting. Click on the image for more detail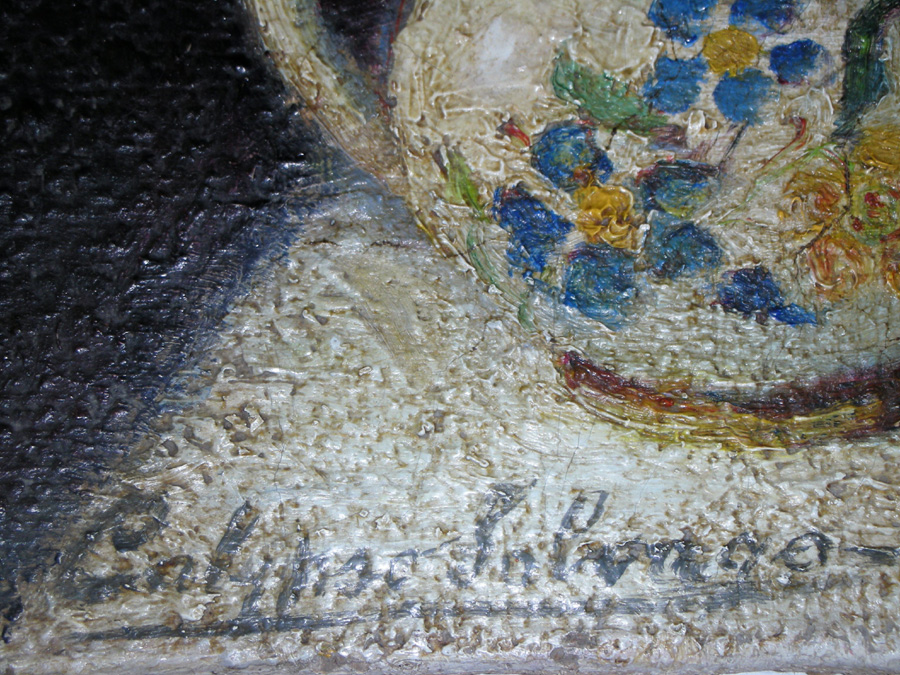 The portion of the oil painting shows the signature of the artist before cleaning. Click on the image for more detail.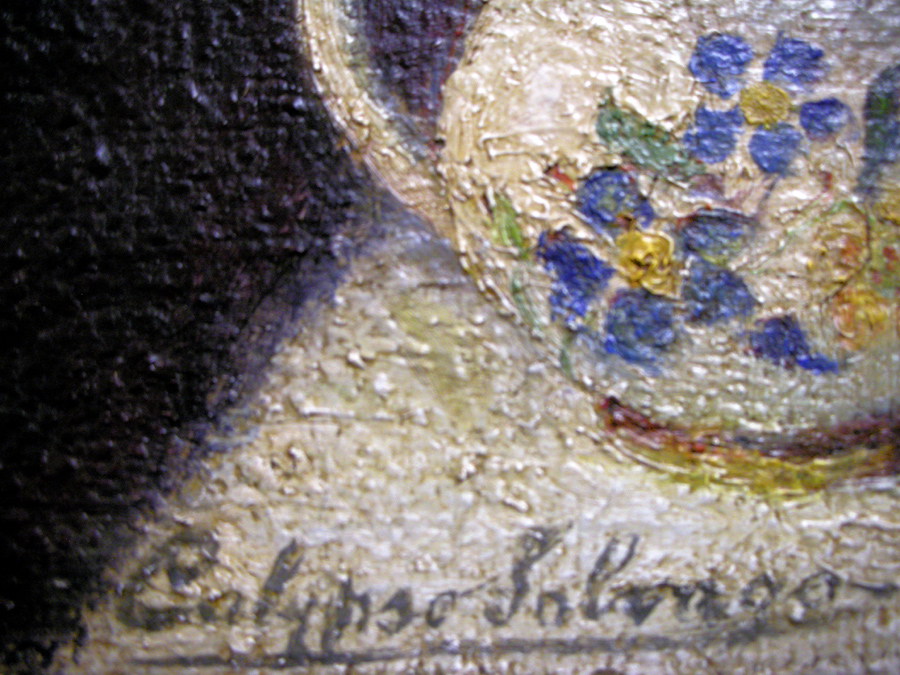 This image shows the positive benefits of cleaning. The painting's color and contrast were concealed under decades of dust and grime. Click on the image for more detail.