Art For Sale

Listed below is a brief introduction to the various forms of art we sell, along with links to the art. Feel free to browse the information and the links. If you don't see what your looking for, contact us and we will gladly assist you.


Maps, cigar labels, stone lithograph prints, fruit & vegetable crate labels, beverage labels, trade cards, wood cut engravings representing scenes from the Civil War. We also have antique lithographs of birds, botanicals, fish, and much, much more--all suitable for collecting or for framing as decor.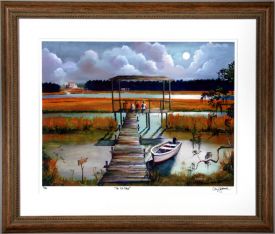 We offer a wide selection of original, limited edition and open edition, and pen & ink prints from local artists, and nationally recognized artists. Original paintings in oils & acrylic, watercolors, woodburning art, flamed copper,and mixed media art are also available.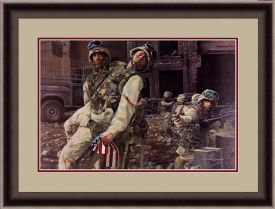 Military art includes pen and ink drawings limited edition and open edition prints by respected military artists, antique military inspired advertising, antique images, modern photographs, cigar labels, military maps, and military posters. Since we offer a number of antique images, our collection changes constantly.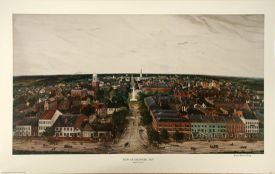 Open Edition Prints:

Open edition prints represent the best value for the money. These are inexpensive prints mass produced by publishing houses, covering a variety of subjects from the Old Masters to modern art. You will see the listing of open editions in the art section. Although we do not have a specific catagory for open edition prints, many of our artists offer them as part of their listing. Please feel free to search by subject for art.
If you wish to explore our other services and products, we encourage you to browse the links at the top.