Beverage and Bottle Labels
We offer a number of labels consisting of a wide range of subjects that include whisky, rum, beer, syrup, and medicine. Most of the labels in this collection are from companies no longer in business. Beverage label art makes great gifts. They also are well suited for decor in restaurants, bars, game rooms, kitchens, and as executive gifts.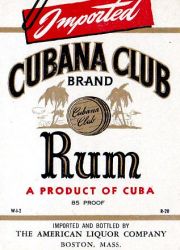 We sell both framed using exclusively archival materials and unframed labels. If you have a particular theme in mind, feel free to contact us.