Crate labels were a form of early advertising. Each label was placed on a wooden shipping box by a grower or packing company. These early, colorful, well-designed labels attracted the attention of the public and provided product branding. The early labels are rich in history and offer a number of themes in an attempt to promote their branding. The printing of colorful fruit crate labels was phased out in the 1950's with the advent of preprinted cardboard shipping boxes.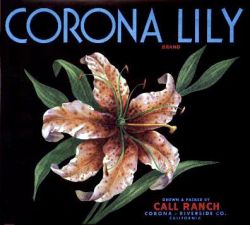 The crate labels we sell are genuine, original labels printed years ago. Our labels are unused--never placed on the box. They came from farms, factories, warehouses, and printing companies that went out of business decades ago. Today, these early colorful labels are highly collectable pieces of history suitable for framing, and used for decorating.
We encourage you to browse our web site and frame a part of history!