Custom Mat Cutting
Cutting mats with multiple openings and different sizes and shapes is an everyday service we offer. We utilize a computerized mat cutter which can precisely cut designs to enhance any artwork. Below are a few examples of the many different shapes of mat opening cuts available. Please click on the images below for a larger image.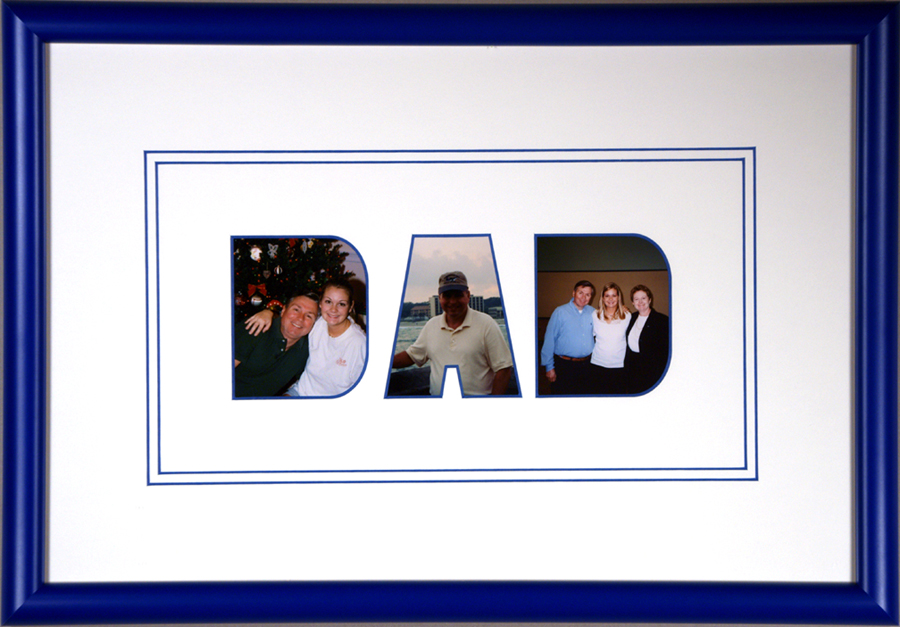 The example of DAD illustrates a photo cut mat. We have cut mats with the openings of names of teams and individuals. The mats offer a great way to frame images for a special occasion or person. If you have a theme in mind, a team, or organization, we can offer the mats on an individual basis or in quantity.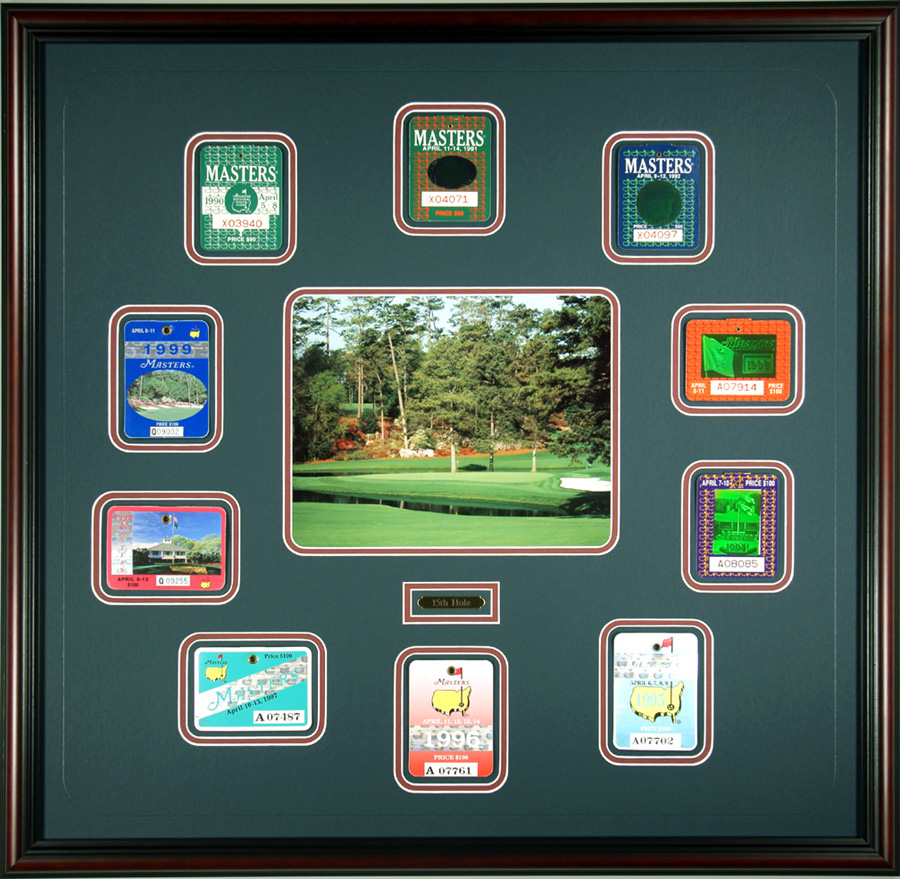 The frame on the left illustrates the use of multiple openings to preserve collectible objects. The same mat theme can be done with stamps, coins, or other artifacts. If you have something in mind, we can help you design the perfect mat.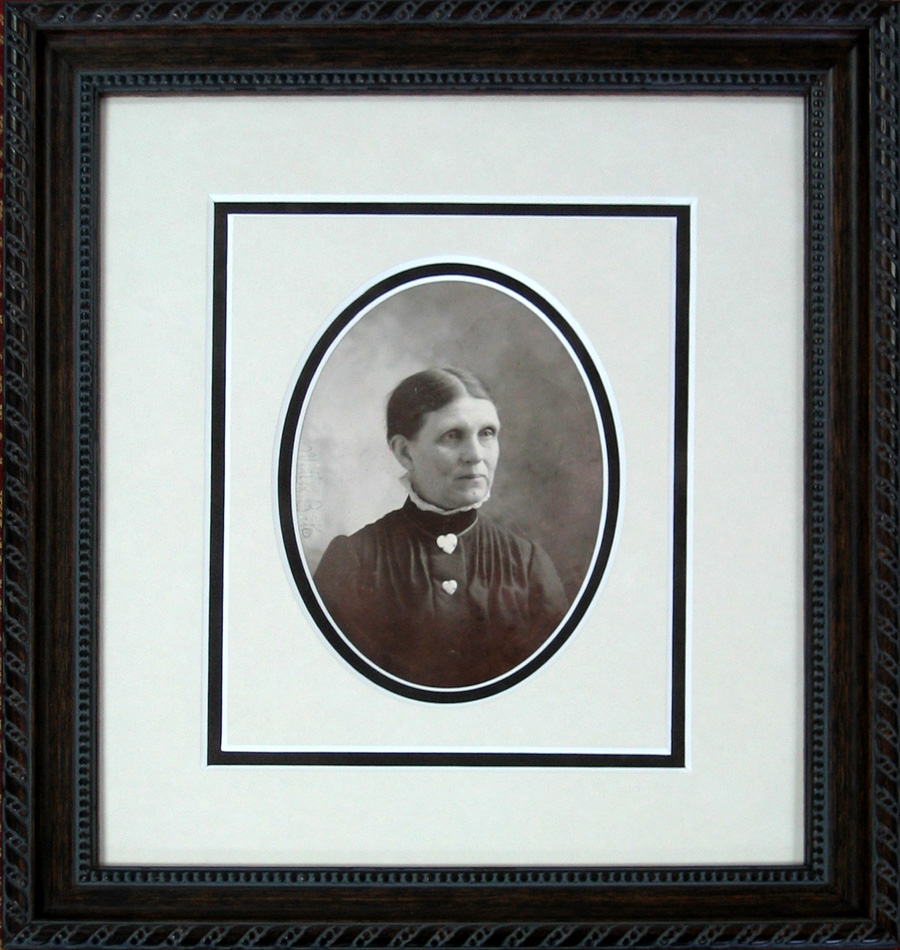 The sepia toned image on the left is matted inside an oval cut mat, which is placed under a square cut mat for a very unique design.
We can custom design a mat opening cut to fit your image or images.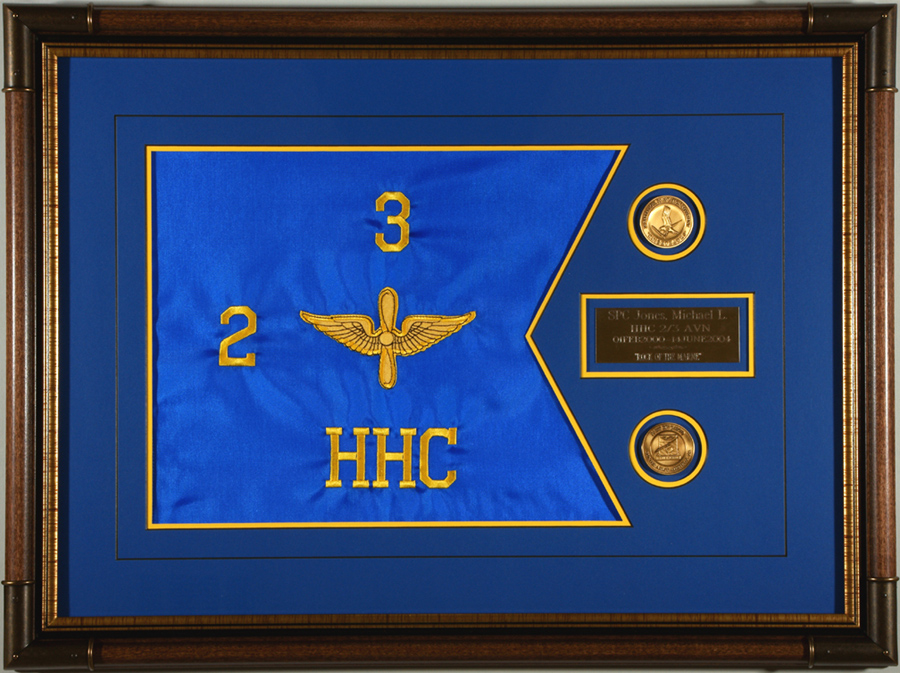 The mat surrounding the guidon is cut to the shape of the guidon. The mat is also cut to accommodate unit coins and a name plate. We can custom cut mats for combinations of objects, photographs, and mementos.
As shown above, there are many possible combinations of mat opening cuts and designs. We welcome the opportunity to answer your questions regarding creatove designs. If you wish to explore our other services and products, we encourage you to browse our links at the top.