One of the many services we offer is the placement of an engraved name plate beneath a framed print, or in a shadow box. Some of the uses for a name plate includes the name of the person receiving an award, the title of the art, a description of a framed object, the title and date of an event, or the name of a person. Of course, there are many more uses for an engraved name plate. An example of a name plate's placement in a frame is shown below. Contact us if you have questions about our engraving service, or if you desire assistance designing a name plate.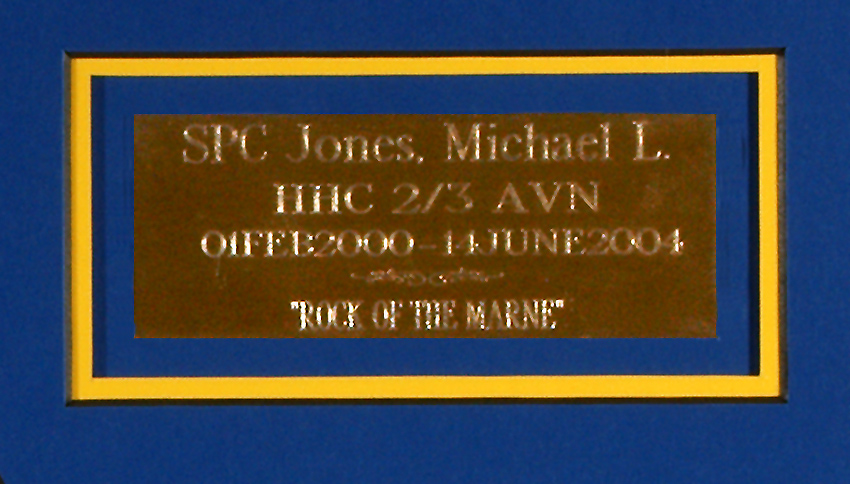 Close up of a name plate placed beneath a guidon framed for a gift. For a larger view, click on the image.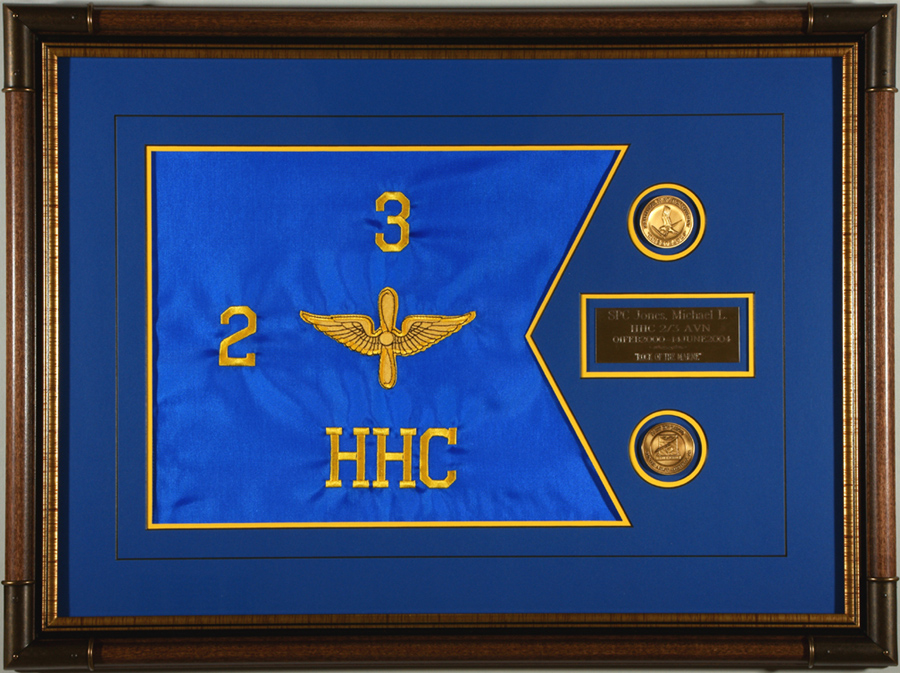 Full illustration of the name plate inserted below the guidon in the frame. For a larger view, click on the image.